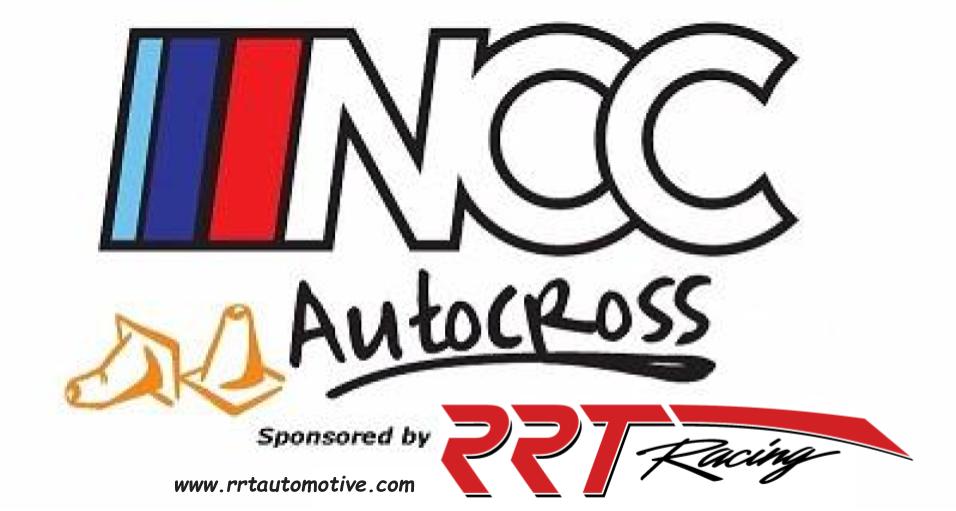 All,
Thank you for attending the 2nd NCCAutocross Points event of the year and the first Chapterfest in many years for the club. I want to thank our sponsors RRT Racing and Dulles Car Concierge for their support on site at the event. Please visit them if they can fit any of your automotive needs.
Results from yesterday are found here.
If you need to submit a request for changes to the results, please do so here.
Photos will be posted to our Facebook page as they are edited and received — be sure to keep an eye on our Facebook page for those as they are posted. Here are the photos I was able to snag — (Fraser Pics). There will be many more (and better) photos coming from our dB Liason Jaclyn Heck, so keep an eye on the Facebook page for the link (and another email from me). If anyone else took photos at the event — please email me the link and I will distribute same to the group.
Jaclyn Heck just finished editing all of her photos from the event, and they can be found here. She apologizes for the delay, but hopes they were worth the wait. Thanks can be forwarded directly to Jaclyn at jaclyn@nccautocross.com
Our next event is our 2nd scheduled (but first that will actually happen due to weather) Test and Tune at Regency Furniture Stadium on June 2, 2018. Registration link here: 2018 NCCAutocross Test and Tune #2 Registration
Our next Points Event (#3) will be held at Bowie Baysox Stadium on June 9, 2018. Registration for that event can be found here:
Following our 3rd points event, we will have a non-points event to finish out our busy June. June 30, 2018 we will return to Summit Point for a non-points, no membership required, event. This is a great chance for anyone who has a friend who is not a BMWCCA member to come out and see what we do. Registration opens on May 25, 2018 can can be found here.
Thank you all, and see you all soon.
Fraser Dachille
NCCAutocross Co-Chair