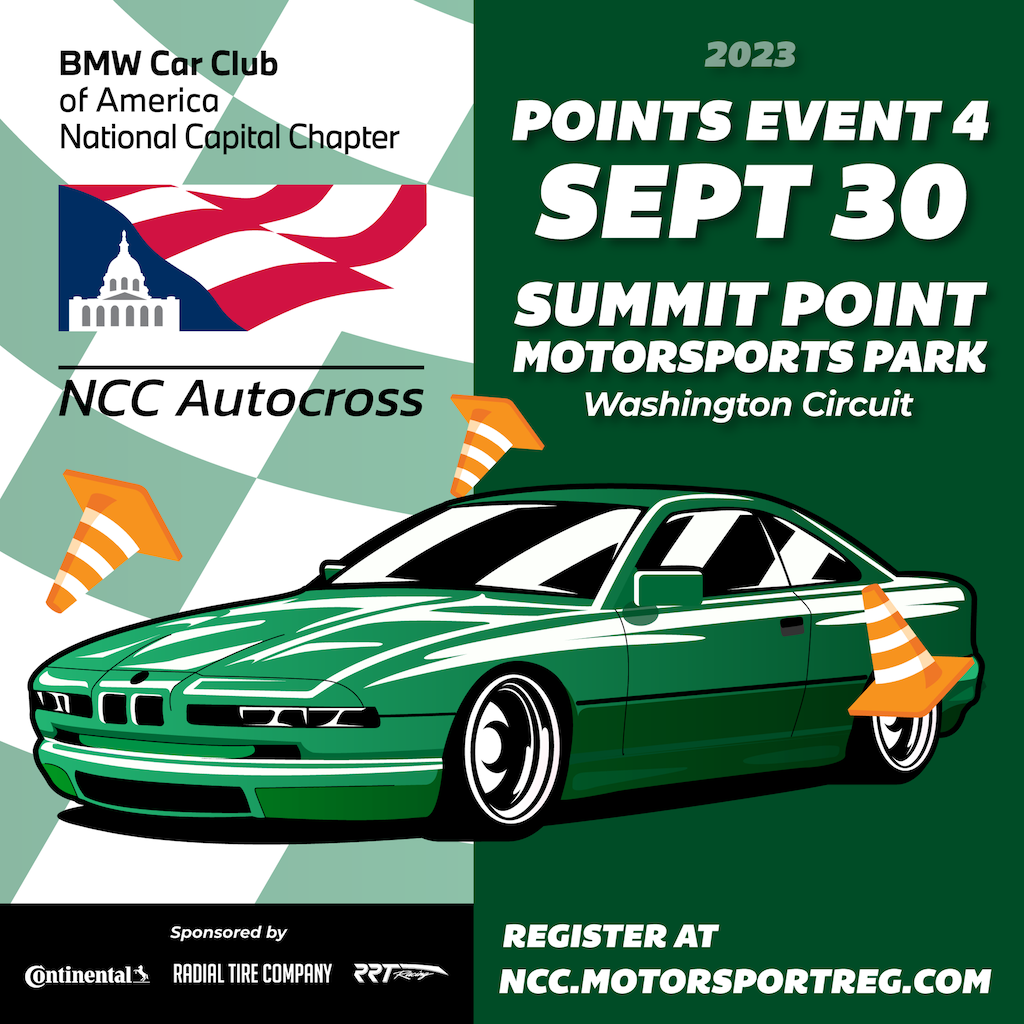 Points Event #4 for the 2023 season is now open for registration. Please join us for a fun day of driving September 30th, 2023 on the Washington Circuit.
Register here: https://www.motorsportreg.com/events/2023-ncc-autocross-points-event-4-summit-point-washington-bmw-cca-121050
Points event #4 will be being held in conjunction and a part of NCC's Larger "Tribute to Veterans" weekend featuring an HPDE and Club Race on the Main Circuit.

Planned Activities for Saturday, Sep 30th on the Main Circuit
Morning Drivers' Meetings
Posting of the Colors by local Honor Guard
The National Anthem
Armed Services Recruiting Booth
Charity Laps
AF Flyover
Evening Dinner (additional cost)
Presentations on behalf of Veterans
Fund Raising
If you are interested in joining (or viewing) any of the other activities planned (dinner, etc.), you can register here: https://www.motorsportreg.com/events/ncc-tribute-to-our-veterans-at-summit-point-circuit-bmw-cca-club-racing-221738
You can find the full calendar of events for 2023 here: https://nccautocross.com/event-calendar/