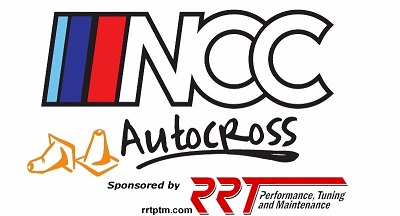 Hey everyone!  We hope you are all having a good spring and have been enjoying our events halfway thru the season.  We have two major announcements that we wanted to make regarding our program for 2018 and on.
Program Leadership
NCC Autocross will be under new leadership for 2018.  Fraser Dachille, Jeremiah Anderson, and Chuck Pompei will be the new Committee Chairmen.  Phil Yates, Collin Smith, and Sarah Abernethy will remain as part of the committee but have decided to take supporting roles.  As program supporters you can expect the same level of commitment to providing high quality autocross events and customer service that we have done our best to provide for the last several years.
Events at FedEx Field
It's been a great three year run but we have to announce that our time at FedEx Field has come to an end.  This was not an easy decision to make because we know that everyone enjoys our events there.  Unfortunately, over the last year PG County has required additional permitting and inspections that have made running our 2017 events nearly impossible.  As a Committee we wanted to fulfill our commitment to our participants therefore we have persevered and gone thru with the process.  However, as a non-profit car club it is not something we can continue to do. We will continue to offer fast, fun events for participants of all skill levels, and we hope you will join us.
Mid-Year Survey
Since we are not able to hold events at FedEx next year we have to decide on some new lots.  As many of you know places to hold AX events are hard to come by.  We felt it would be best to get some input from our participants.  So please take a moment to complete this brief survey.  This will help us to coordinate for the 2018 season and your responses are invaluable to this process.  The survey can be found here
Questions Regarding Registration?
In an effort to provide quicker answers to our participants you can now email us at registration@nccautocross.com with any questions you may have regarding registration for any of our events.
Registration is open for our next event at Regency Furniture Stadium in Waldorf on July 22nd.  You can register for that event here:  
Please feel free to reach out to us at info@nccautocross.com with any questions or comments you may have.  We are always welcome feedback from our participants!  And thank you for being a supporter of NCC Autocross.  See you in July!